Buddy, brother, father or partner are absolute fans of technology, but you don't know anything about it? No worries: Our tips will help you
Finding the right gift is sometimes as complicated as understanding the latest technological marvel. But don't worry: With our tips you will make every technology fan happy.
These are the technology must-haves of 2020:
1. wireless in-ear sports headphones: Jabra Active Elite 75t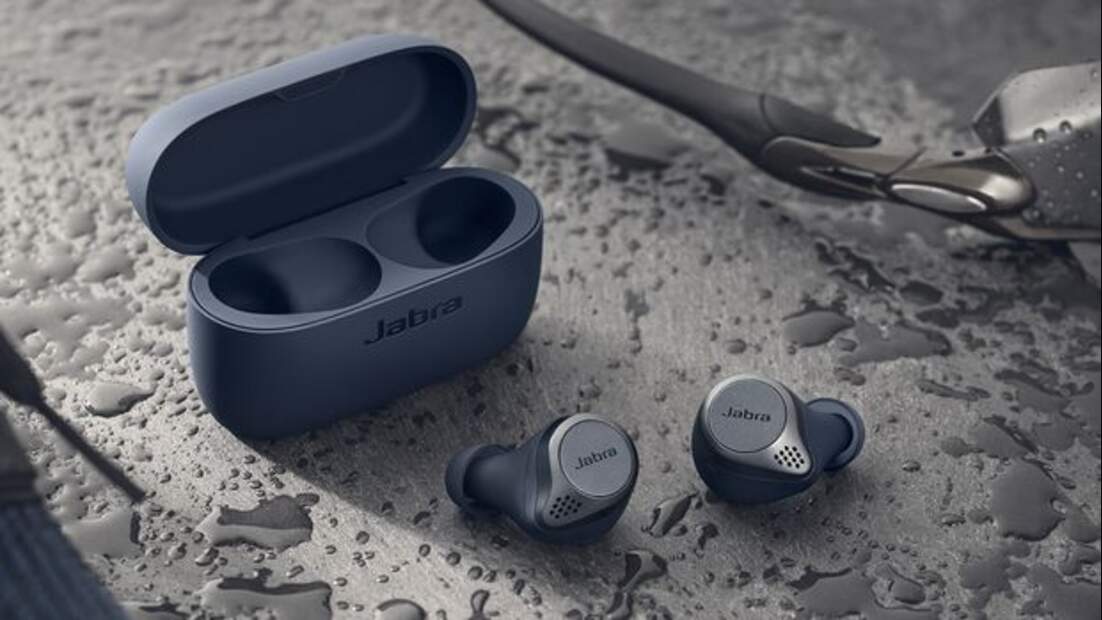 A super lightweight true wireless in-ear headphone for athletes. With the hear-through function, you can bring outside sounds to your ear. When you're jogging, you hear environmental and traffic sounds so you can move safely in traffic. This makes the Jabra Active Elite 75t the best sports headphones for runners.
2. Sports sunglasses with sound: Bose Frames Tempo

Thanks to the "Open Ear Audio", your ears are not covered by headphones, so you can continue to perceive your surroundings while training outdoors. And the built-in Bose speaker lets you listen to your music even when the wind blows around your ears on the bike. Perfect for people who want to keep their soundtrack with them on adventures.
3. Bluetooth Speakers: Ultimate Ears Wonderboom 2

The Wonderboom 2 offers 360° sound and is water and dust proof. With its outdoor mode, the speaker is ideal for people who don't want to miss their music even during outdoor activities.
4. Wireless in-ear sports headphones: Beoplay E8 Sport

The super stylish headphones from Bang & Olufsen convince with a powerful sound and long playback time. If you are looking for the highest sound quality, you'll find first-class products here.
5. Wireless in-ear sports headphones: Apple AirPods Pro

The AirPods Pro fit perfectly in the ear even during fast movements, are splash-proof and are light and easy to use. With the transparent mode, external noise is transmitted to the ear, the active noise reduction also works very well. Ideal for outdoor sports such as jogging or road cycling. You can find more strengths of the AirPods Pro from Apple in our review.
6. Regeneration tool: Theragun

With thousands of mini-strokes per minute, Theragun releases tension, loosens muscle stiffness and stimulates the blood circulation. This not only feels good, but also improves recovery after sports.
7. Over-ear headphones: Sony WH-1000XM4
Whether you're riding the train or going to a cafe, Sony wireless headphones offer the best performance for noise reduction. Ideal for people who want to be at one with their music in a noisy environment.
8. Smartwatch: Porsche Design Smartwatch
The Porsche Design Huawei Watch GT 2 has a running time of up to two weeks and supports precise data tracking for more than 100 training modes, including 17 professional and 85 user-defined modes. Perfect for a dynamic lifestyle.
9. Smartwatch: Apple Watch 6
The Apple Watch 6 is the all-rounder among fitness trackers. No other gadget currently covers so many sports. Ideal for people who are not fixated on just one sport. In addition, there are a lot of health functions like ECG and blood oxygen measurement. More info in our big test.
10. Smartwatch: Samsung Galaxy Watch Active
With a wide selection of designs, bracelets and individual dials, you can create your own look. This makes the Galaxy Watch suitable for every occasion.
11. Smartwatch: Garmin Vivoactive 4
The Garmin Vivoactive convinces with its great features and precise measuring accuracy. Exciting feature: Presettable SMS replies allow a training without distractions. The perfect sports watch for people who value quality.
12. Camera: Canon PowerShot Zoom
Despite its unusual format, the PowerShot Zoom impresses with high-quality photos and Full HD videos. Ideal for outdoor activities with the family and for those who occasionally watch animals.
13. Video-Cam: GoPro Hero 9
With its high resolution and good stabilization, you can shoot great videos and breathtaking photos with GoPro Hero. At the same time the camera supports live streaming and webcam mode. Perfect for people who want to share their adventures with others.
14. Game console: Playstation 5
There's not much to say about Playstation, is there? After all, it is the classic console. The new model convinces with even more power and a completely new generation of incredible games.
15. Bluetooth Speaker: Devil Motif Go
The stylish, portable Bluetooth stereo speaker offers a strong sound for every occasion. Even two smartphones can be connected in party mode. A great gift for people who see a dance floor everywhere.
16. Smartspeaker: Echo Dot 4

The Echo Dot convinces with its straightforward, compact design and rich sound. It can tell jokes, play music, answer questions, read the news and weather forecast, set alarm clocks and much more. A real all-rounder.
17. Smartspeaker: Homepod Mini
With a height of just 8.4 cm, the HomePod Mini takes up hardly any space. Yet it fills an entire room with a sonorous 360° sound. A practical and flexible speaker alternative for iPhone or Ipad users.
18. The iRobot suction robot
No desire to vacuum? Then the iRobot Roomba i7 takes over. With its intelligent room detection it adapts to your home. The collection container is emptied automatically, so you don't have to worry about cleaning for weeks. For people who like to clean without wanting to clean.
19. Smartphone: Galaxy S20 Ultra 5G
The Galaxy S20 scores with its high-quality camera. With the 10x Hybrid Optic Zoom you can take close-ups without any loss of quality. Ideal for people who want to take great pictures with their cell phone.
20. Smartphone: Apple iPhone 12 Pro
The iPhone 12 Pro is a very good smartphone with a great display, good battery life and high performance thanks to an ultra-fast processor. But the improved camera and the new LiDAR sensor make the smartphone interesting for photo fans. Especially photos with depth effect and good edge detection in low light conditions work very well with it. Click here for a detailed test.
21.Television: 8K-TV from Samsung
The new Samsung television is the perfect model for home cinema. With a screen up to 85 inches in size, the matte screen is sure to fill a wall. The frame is so thin that it is almost invisible. When you turn the TV on, it almost looks like this, so the picture would float in the air.
22. Drone: Anafi from Parrot
With the compact drone from Parrot, you can take impressive pictures from the air. It features 4K HDR video and 21 MP photos and a lossless 2.8X digital zoom. The model is especially suitable for beginners.
23. Sleep headphones: Bose Sleepbuds II

Your father, buddy, brother or friend has restless nights? Then Bose's Sleepbuds are perfect for him. Relaxing tones help him fall asleep, while Bose noise masking technology helps him sleep through the night.
24. Air purifier from Levoit
The air purifier from Levoit effectively cleans rooms up to 40 m² like apartments or smoking rooms. A sleep mode with minimum noise level ensures undisturbed and pleasant sleep. Ideal for pet owners, smokers and allergy sufferers.
25. The Series 5 shaver from Braun
100% waterproof, quick to clean and easy to convert. The Series 5 razor from Braun is perfect for men who want a close shave but also want an easy shave.