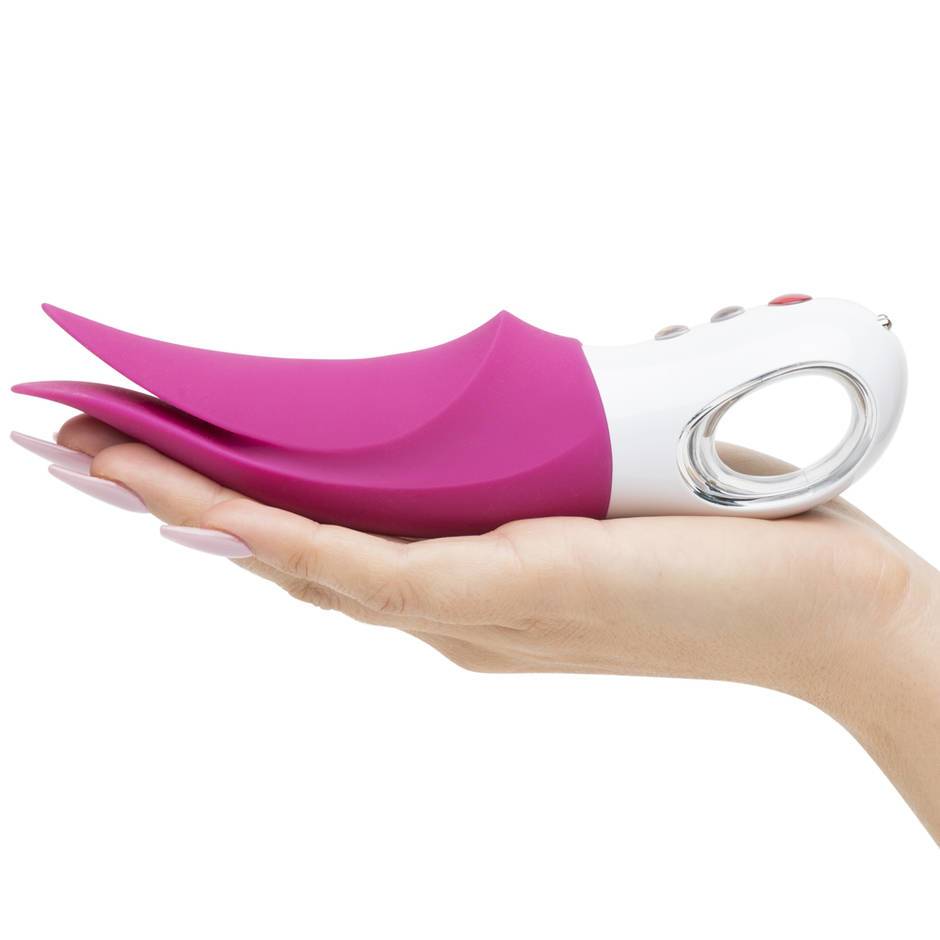 There's a number of reasons you got here. Aren't you satisfied with your usual sexual life? It's high time for a manual improvement. Are you willing to spice up your regular intercourse or masturbation sessions? Yes, we have a solution to offer. Aren't you pleased with your partner's sexual performance but too respectful for him to cheat on him? Well, we have a sensible way to deal with your delicate issue.
Brand-new technologies have incorporated into our everyday life with unpredictable and most pleasing options. Tongue vibrators don't need a specific description, because the name is pretty self-explanatory. If you're a patient woman willing to explore the hidden sexual possibilities of your body, a vibrating toy will be a nice pick. It's a lot more than an instrument of self-satisfaction.
Tongue vibrators give you a chance to explore deeper into your sexuality and sensitivity. It's especially important if you're inexperienced in sex and want to understand how it really feels to be pleased by a man and how your body reacts to it. A vibrating tongue toy will aid you in the development of your sexuality and ability to get to incredible orgasms together with a partner.
Reveal yourself as a lustful and sensitive with the following list of products.
TOP Clitoral Vibrators 2021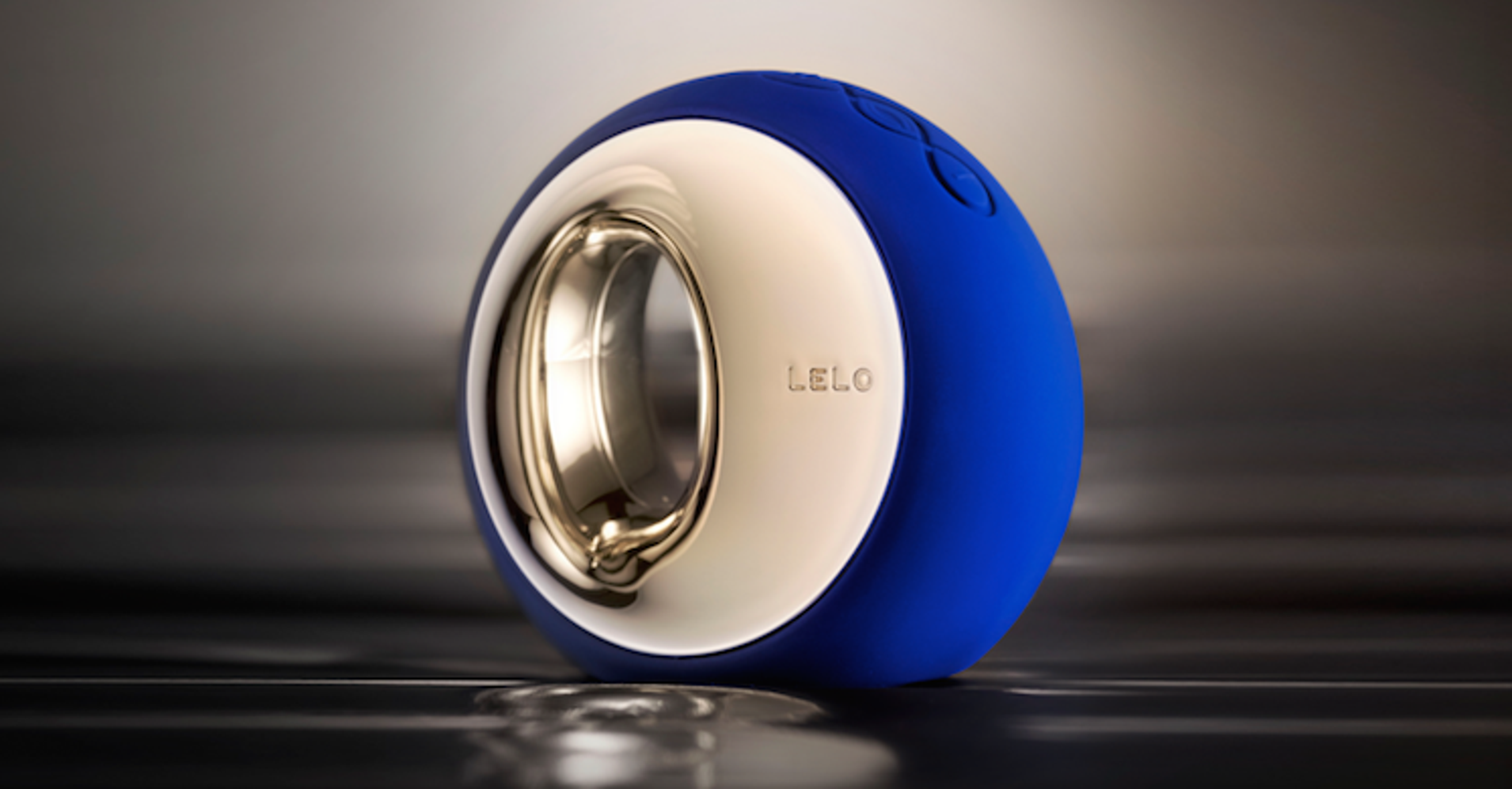 Fun Factory Volta Rechargeable Extra Powerful Flickering Tongue
It's one of the most dynamic toys on the market. It adds up to your sensitivity fiercely stimulating your clitoral area to lead you to an explosive and, probably, squirting finish! Just relax and use the tool to search for the hotspots of your body. The toys can easily be shared with a partner and used in numerous alternative ways to get sexual satisfaction.
It has 6 vibration modes and intensity can be to suit your endurance. Volta has a lot more to offer than a regular oral clit stimulation. It's the shape and vibration patterns can be used in either masturbation sessions or sexual intercourse with a partner.
You can use it in the shower or while taking a bath because it's water-resistant! Use it with a water-based lube to sustain the longevity of the materials.
Material

Non-porous hypoallergenic soft silicone.

Measurements

It has 5.5 inches circumference and 4 inches of insertable length.

Design & Color

It has a flawlessly smooth look and the design is definitely attractive with its juicy color options.

Special Features

·         It's very dynamic and powerful;

·         It's more than a tongue vibrator – it has two tongues combined together for external stimulation of your most sensitive areas of the body;

·         There are six patterns of vibration and ix intensity modes;

·         It is easily handled and perfect for discreet storage and traveling;

·         Charged via USB;

·         Waterproof;

·         Manufactured in Germany.
This tool can be used for both clitoral or penis stimulation. Place your partner's penis between the tongues and provide him with impressive vibration that will blow his mind out! Stimulate the nipples, use it while giving a handjob or a blowjob to your partner, stroke the edge of the penis with it.
Osci G-spot Toy
This option has nothing to do with traditional clit and g-spot vibrators. Its inner motor makes the stimulating spot move in and out rapidly to provide you with the most embracing and stimulating pulsations.
Osci has a perfect g-spot design with a unique vibration mechanism. It's anatomically curved and the control buttons are comfortably located for a more comfortable play with a partner.
Material

Made of body-safe materials

Measurements

2.4 – 3.2 inches of insertable length with 1.46 inches circumference.

Design & Color

It has a delicious g-spot oriented design with smooth

Special Features

It has a remote control option. The tool is compatible with iOS, Android or Windows via Bluetooth.
There are possibilities of short-distance, as well as long-distance control in case if you're interested in using it in public places.
Provided with 10 vibration patterns and has three steady program levels.
Vibration modes can be synced to the music rhythm.
Vibration patterns can be downloaded and added to the base.
The tool can be activated by surrounding sounds.
The tool is waterproof and USB rechargeable.
It gives powerful, rumbling vibes.
The manufacturer promises up to 2.5 hours of use when the clitoral vibrating toy is fully charged.
Osci vibrating toy is unique thanks to its oscillating mechanism. It provides brand-new sensations to both experienced and non-experienced users.
TIP: Use a bit of water-based lubricant before you insert your Osci pleasure instrument in. The manufacturer advises pushing it in at about 45 degrees angle. Don't turn it off until it gets inside of you.
Red Hot Rechargeable Silicone Flickering Tongue Vibrator
It's a very discreet, stylish and convenient vibrator – one of the most sensible items in the world of toys for clitoral stimulation. Use it to train your body and make it used to oral pleasure. It's especially useful in case if you still cannot orgasm from the stimulation like this. This silicone tongue has seven vibration modes and three speeds.
It's convenient for solo action and foreplay. This fake vibrating tongue mimics the real-life oral stimulation. It's rechargeable, it's silky and flexible.
TIP: If you opt for a life-like oral stimulation, don't try to save on the amount of lubricant. This wetness combined with a number of vibration and movement patterns will provide you with a down-to-earth, genuine clit massage. You'll have a chance to explore deeper into your sexuality.
Material

Super soft skin-safe luxurious silicone.

Measurements

The overall length is five inches.

Design & Color

It's sleek and soft with a very comfortably placed switch on button. The name of the tools speaks for itself – it's passionate red.

Special Features

·         Ultimate twisting tongue copying design;

·         Powerful and precise stimulation;

·         Results in an explosive orgasmic pleasure ;

·         Offers up to ten stimulation options;

·         It's stylish, discreet and convenient for both traveling and regular everyday use;

·         USB rechargeable with a conveniently placed turn on button.
The reviews prove that this toy is one of the best and most-wanted tongue vibrators on the market. It has an affordable price and it doesn't demand any specific maintenance except for regular hygiene. It's lightweight and easy to hold and use. Of course, there's no technology able to reproduce the real-life oral pleasure. Nevertheless, a Red Hot cutie does its best for the money.
Dr. Joel Kaplan Tongue Vibrator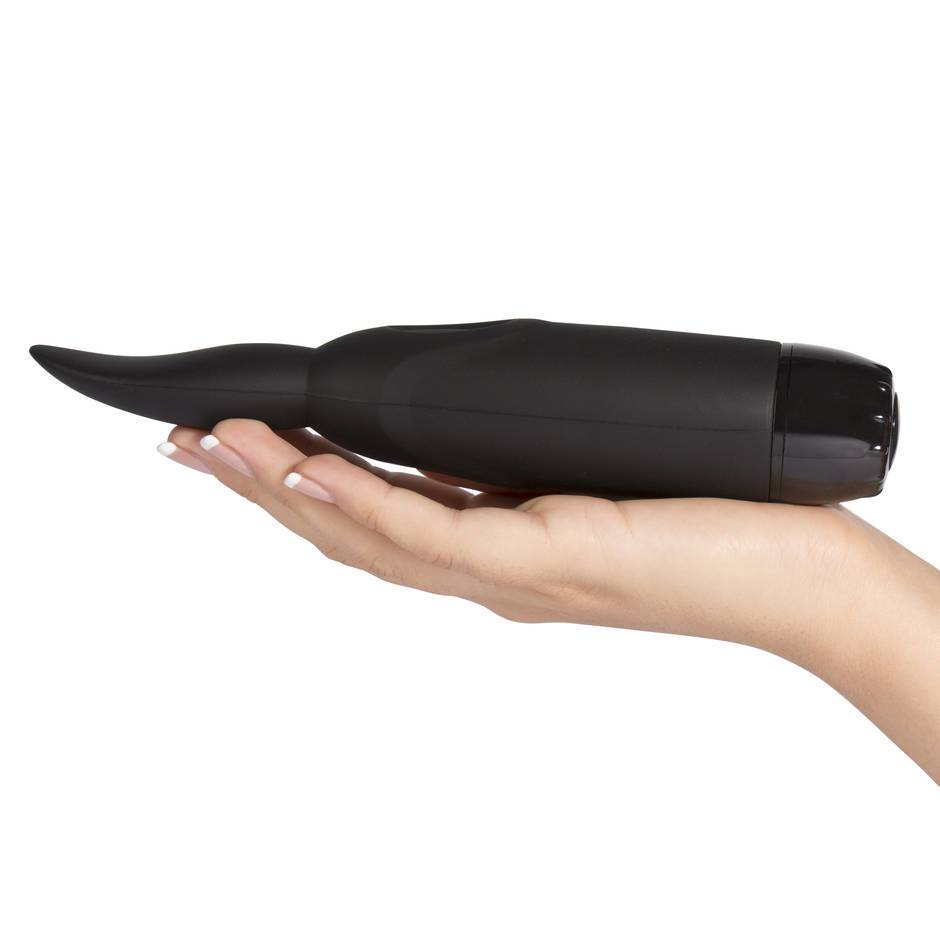 This tool is also in the list of the most powerful vibrating toys mimicking oral pleasure. Its innovative design combined with two modes of intensive intimate massage will bring you impressive orgasm experiences.
Users apply Dr. Joel for both external and internal stimulation. They also agree that it's very quiet and flawless for the discreet use in case if you don't live alone in your own apartment. You can use it in combination with actual oral sex with a partner to stimulate either your clit or your partner's genitals. Use it to massage the hotspots of your body and don't forget about a decent amount of water-based lube.
Material

Smooth, hypoallergenic silicone. It doesn't contain latex or phthalates.

Measurements

The length of the "tongue" part is three inches. It has 6.5 inches of insertable length and 5.25 inches circumference. The overall length of the toy is nine inches.

Design & Color

Black and smooth with a nice soft-touch sensation. Pleasant to the skin.

Special Features

·         Extremely powerful and unbelievable quiet oral-like stimulation;

·         Variable vibration, flickering and fluttering modes;

·         Operated with one button;

·         Water-resistant and can be used in the shower.
This sex toy trembles providing intensive orgasms that may even lead you to an unpredictable squirting action, so be prepared and get yourself a fresh towel before you proceed with your self-satisfaction.
LELO ORA™ 2: The Most Sophisticated Vibrator
This tool is an actual bomb. It's incomparable to any of the tools mentioned here and it certainly has its advantages. In case if you manage to stay relaxed and concentrated on oral pleasure, you'll lead yourself to unbelievable multiple orgasms. It has an inner nub able to move up and down under the soft and smooth silicone surface.
ORA is designed with female anatomy in mind and it will definitely make you feel addicted. It's a thrilling experience that cannot be compared to real sex. Most users agree that once you get to this level of pleasure, you feel hungry for a new experience like this.
Material

The surface is made of silky skin-safe silicone.

Measurements

The overall weight of the product is 1.7 ounces. The size of the toy is 3×3 inches. It's 1.7 inches wide.

Design & Color

Available in three colors: deep rose, midnight blue, and black. The overall design is considered the most creative.

Special Features

·         As soon as you feel you need more vibration and stimulation, you just have to press ORA closer to your hotspot and enjoy – this clit vibrator is smart and it gets more powerful as soon as you let it know about it by pressing it against your body.

·         The stimulation of your clit does not demand any special skills. The flawless design provides users with carefree self-satisfaction.

·         It's waterproof offering up to 10 pleasure options. It's very quiet.

·         Charged via USB.
ORA will thrill you, treat you, and tease you. Use it to get to the desired climax, switch it on to explore the inner sexual possibilities of your body, or simply tease your hotspots before you proceed with the real sex play. ORA is versatile. Comes with a manual, a pouch for discreet storage, a USB cord for charging, and a warranty card.
Bottom Line
Tongue vibrators are perfect for solo play as well as for oral sex improvement. They spice up your regular sex life and explore you to explore and develop new levels of your sexuality. Women often search for tools that will help them enhance their sexual stamina and impress their partners with incredible real orgasms. If you are young and getting to a real orgasm is still troublesome, a toy like this can be a real miracle.
Get your tongue vibrator now and don't forget about proper maintenance. Combine it with a basic dildo or use it to enhance sex action with your partner. Most tongue vibrators have numerous modes to try. Some of them can be controlled remotely and used on the public in case if you're in search of sharp emotions.
Keep in mind that there's nothing wrong with having an extra tongue in your bed. It's impersonal, it's powerful, and it's on the same side as your partner is. Get something more impressive than habitual cunnilingus.